Perfectly situated on the shores of the Indian Ocean in Shela Village on Lamu Island. 
You'll find Kijani Hotel along the seafront  nestled among swaying palms and makuti roofs, located just a short stroll away from the main village jetty 
Kijani welcomes you. With a freshwater pool, a relaxed rooftop restaurant and beautiful gardens, Kijani offer all you need to immerse yourself in these unique surroundings.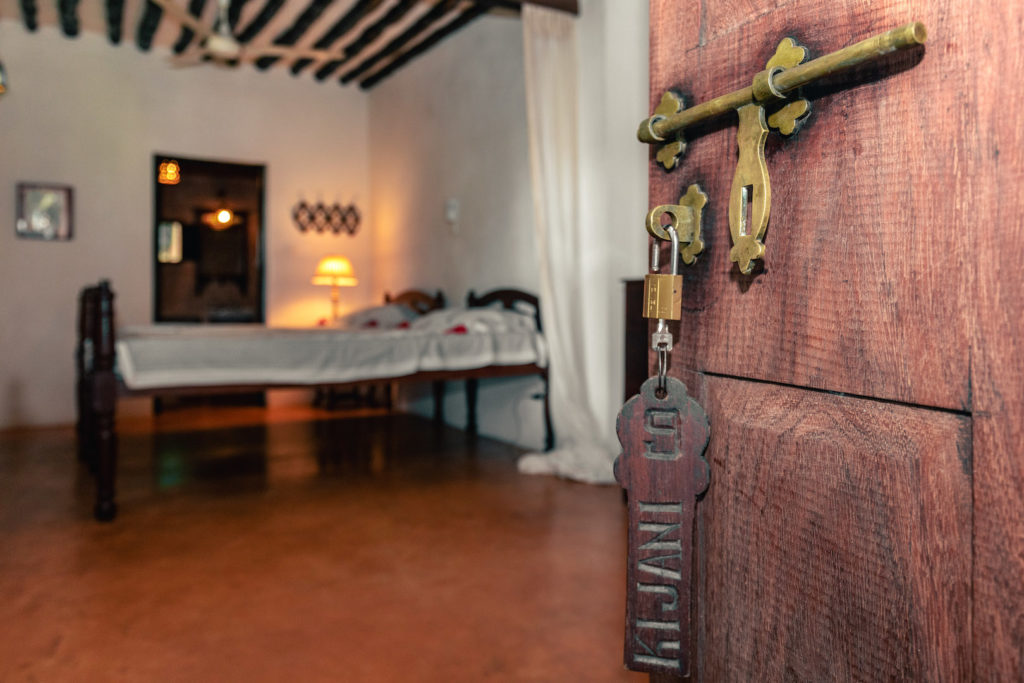 The buildings showcase the best features of Swahili architecture and design. Throughout the hotel, you'll find traditional Swahili furniture offering a perfect spot for an afternoon nap on your breezy terrace. While the 3000sq ft of fragrant tropical gardens await your exploration.
Each of our 11 rooms are unique as Lamu itself. See for yourself in our room galleries below…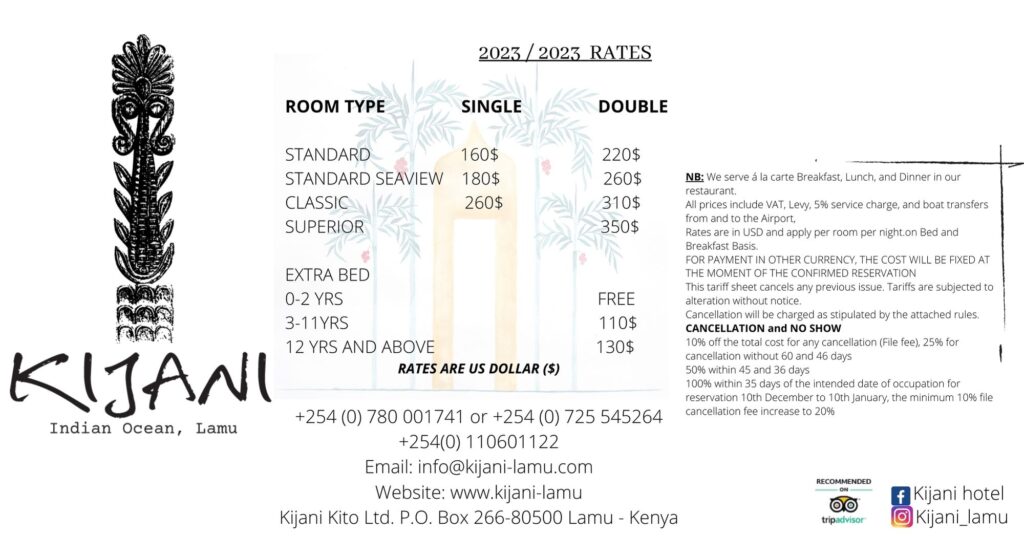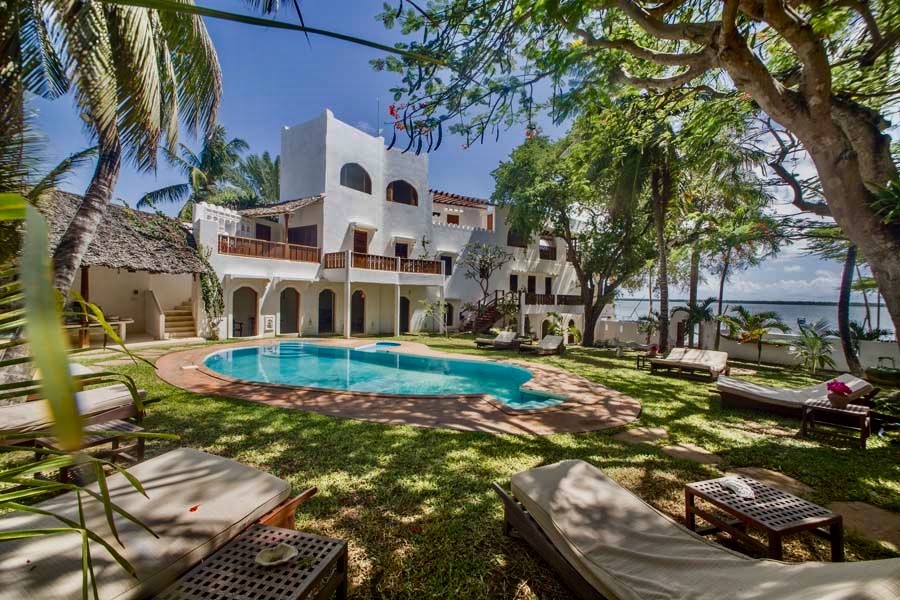 Rates apply per room per night, on a Bed and Breakfast basis.
All prices include VAT, Levy, 5% service charge, and boat transfers from and to the Airport,
A Classic differs from a Standard room primarily by its size, location and amenities.
All rooms have a terrace en suite bathrooms, overhead fans, mosquito net and safes.
We serve á la carte Lunch and Dinner in our restaurant.
Bookings over Christmas and New Year are for a minimum stay of 5 nights.
For payment in other currency the cost will be fixed at the moment of the reservation.
Some rooms can accommodate extra beds, these are available on request
This tariff sheet cancels any previous issue. Tariffs are subjected to alteration without notice.
Contact us directly to find out about our special offers and discounts!
Fresh locally sourced produce is lovingly brought together to create our unique delicious dishes.
A wide range of seafood, internationally-inspired dishes and traditional Swahili curries are all available on our seasonal menu.
Our menu can be tailored to your dietary needs and already offers a wide range of Vegetarian, Vegan and Gluten-Free options.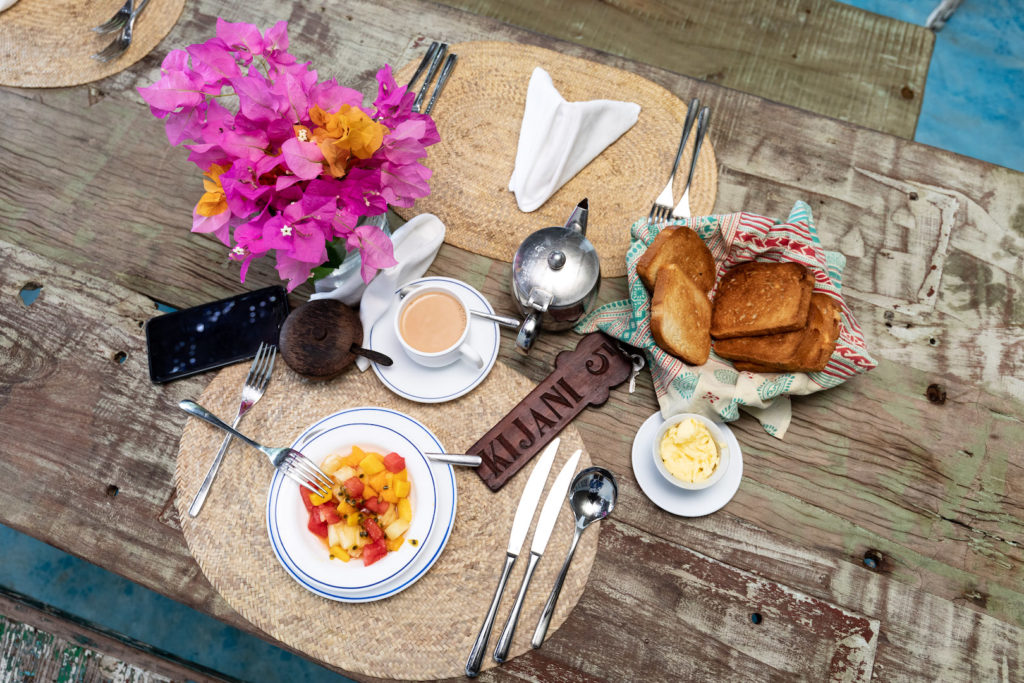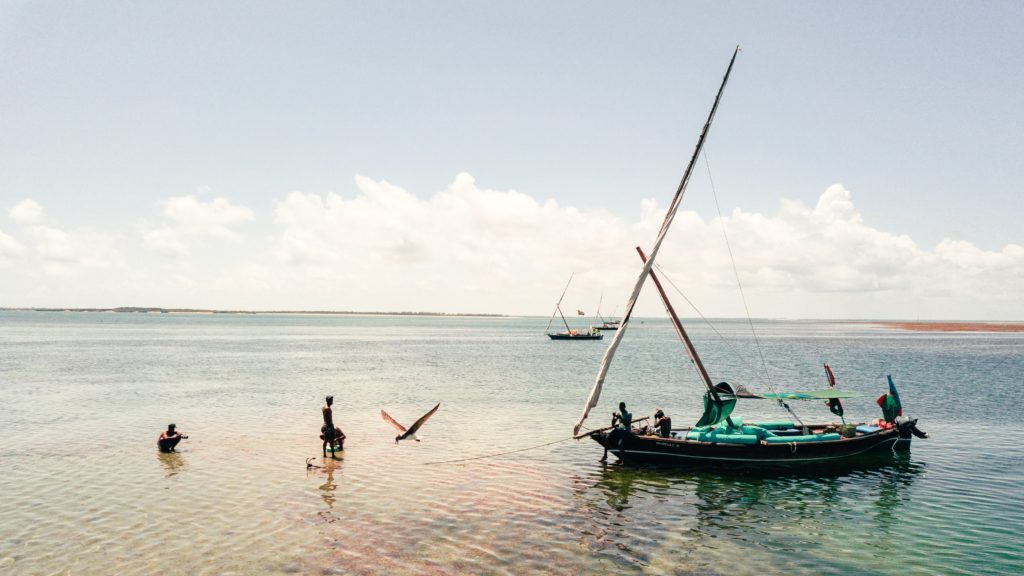 The Lamu archipelago awaits your exploration! With 130km of coastline to travel and the unique Swahili culture to be immersed in, there is something for everyone here.
Spend your days wandering through nearby UNESCO World Heritage Sites or sail through mangrove channels exploring underwater havens.
Our Kijani team look forward to offering you a personalised itinerary to suit all your needs.